When you need a Residential Excavation expert on your property, Yellow Iron Services is the one to call.
Get a Quote For Your Project
Experienced Residential Excavation Contractor
Residential Excavation is our specialty at Yellow Iron Service.
Before starting a new home foundation project, a septic system replacement/renewal, water line or sewer line installation, or even a barn or building pad excavation you will need an experienced Colorado Springs excavation company to get the job done right.
Sometimes, a homeowner may be tempted to do the excavation job himself or herself. That could be an expensive mistake! An experienced Colorado Springs Residential Excavation Company oftentimes can save you money, time, and can do a better job than a homeowner can.
Looking For Residential Excavation In Colorado Springs?
When looking for an excavation contractor for your next residential excavation project, consider that Rick Lawrence at Yellow Iron Service has more than 20 years in the excavation industry.
Hire an Expert For Residential Excavation
If your excavation project is in need of some professional help, don't hesitate to hire an excavation company with experience. While you may not need them on every job, you may want to consider hiring an excavation company in many situations.
For example, major excavations like a home addition, site grading, retaining wall construction, drainage and erosion control, or a full backyard remodel are likely to require the expertise of a residential excavation expert. Even on smaller jobs, an experienced excavation company will save you time, money, and headaches.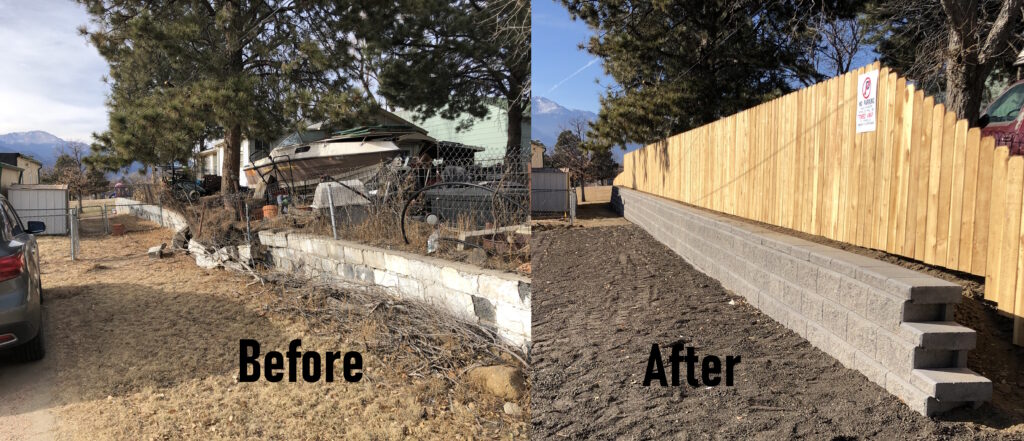 Get Permits and Licenses Before You Dig
One of the most important things to think about when you're considering an excavation project is getting your permits and licenses before you dig. When you hire Yellow Iron Service for your residential excavation needs, rest assured that we will get ALL of the permits and approvals needed to get your project done the right way.
At Yellow Iron Service, we understand the permitting process, including when a permit is necessary and how to get the permit(s) for the excavation project at hand. Many excavation projects don't need a permit, but many do and it's always better to make sure all necessary permits are in place before the digging starts.
Get a Preliminary Estimate
One of the most important things you can do before you hire a residential excavator is to get a preliminary estimate from your potential excavation company. At Yellow Iron Service, we will gladly give you a written estimate of any excavation project you're interested in doing. After we meet with you personally, we can apply our years of experience to get you a solid proposal that includes costs and time to complete your project.
Residential Excavation – Sometimes Complex
If you are wondering if you should do it yourself or if you should hire an excavation company, consider that a professional excavating company has probably done a very similar project as the one you're considering.
Getting the excavation done right sets up the entire project for success, as excavation is usually the first part of any building or home improvement process.
If you try to cut costs and save money with a DIY excavator, you may be compromising your project unnecessarily and adding cost and frustration later.