Professional Excavation Services in Colorado Springs and the Surrounding Areas
Get a Quote For Your Project
No Project Too Big Or Too Small
Are you working on a project that requires a professional excavation company in Colorado Springs and El Paso County or Teller County? Excavation is crucial in ensuring that your project is properly built from the ground up. When excavation work is done correctly, it provides a sturdy foundation on which you can build any project.
Rick Lawrence is a professional at all things dirt-related. He has years of experience excavating foundations, retaining walls, site grading, digging basements, digging septic systems, installing drainage, and more.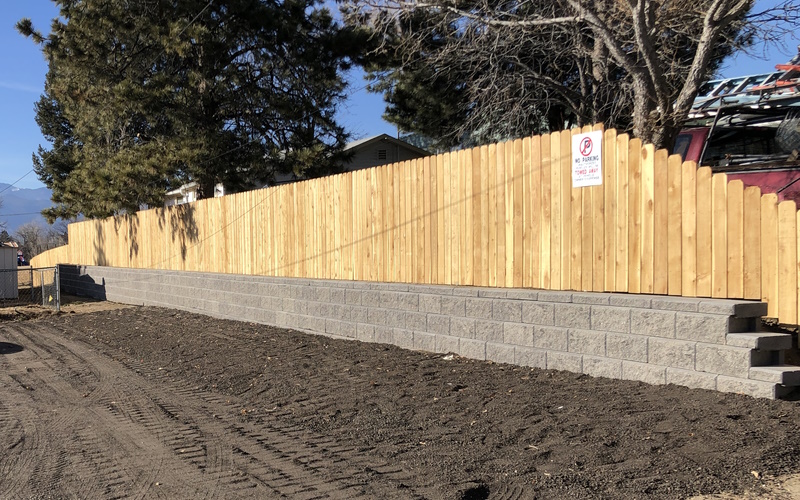 Retaining Wall - Colorado Springs
There was an existing cinderblock wall that had collapsed. The property owners wanted an attractive & structural replacement including a 6′ fence. We suggested this option which turned out great.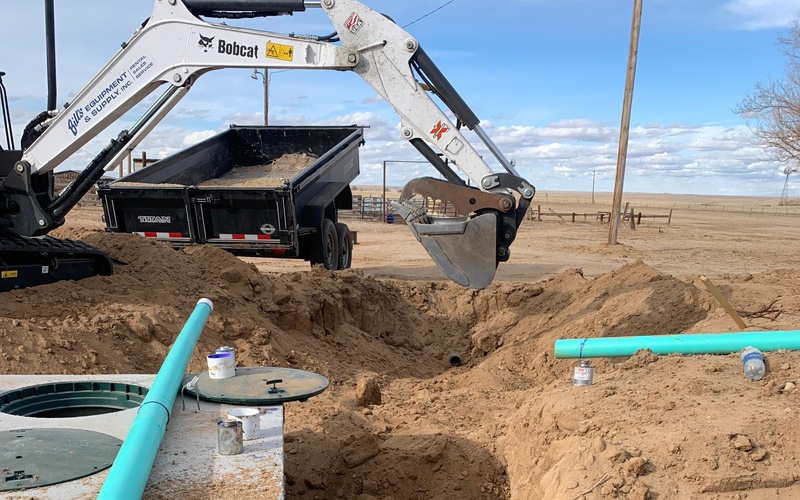 Septic System Installation
This was a new septic system installation for a customer in Eastern Colorado. The new system includes a new concrete tank plus a full leach field.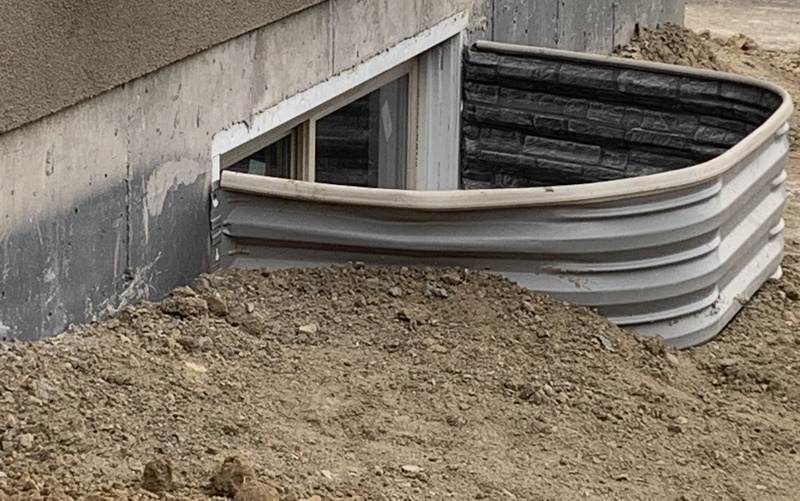 Basement Excavation
Basement excavation contractors are trained and licensed to expertly excavate your basement. Choose Yellow Iron Services for expert Basement Excavation – and all other residential and commercial excavation projects.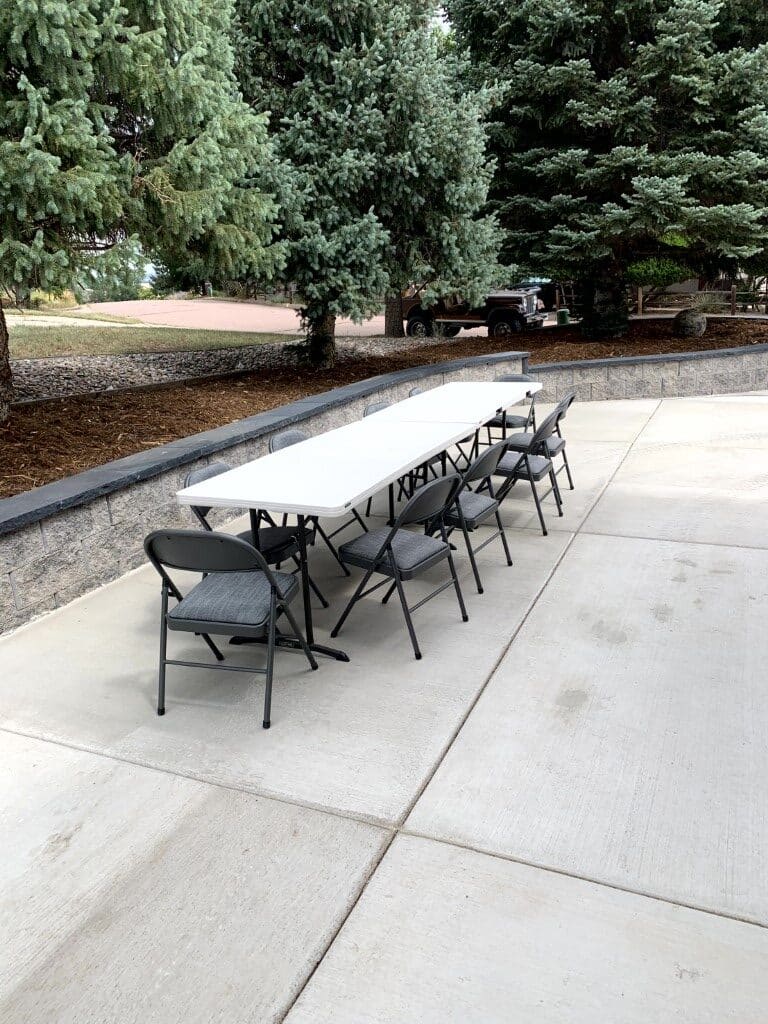 Patio Design And Build
A very nice retaining wall and a concrete patio floor in a quiet backyard makes for a very enjoyable summer day!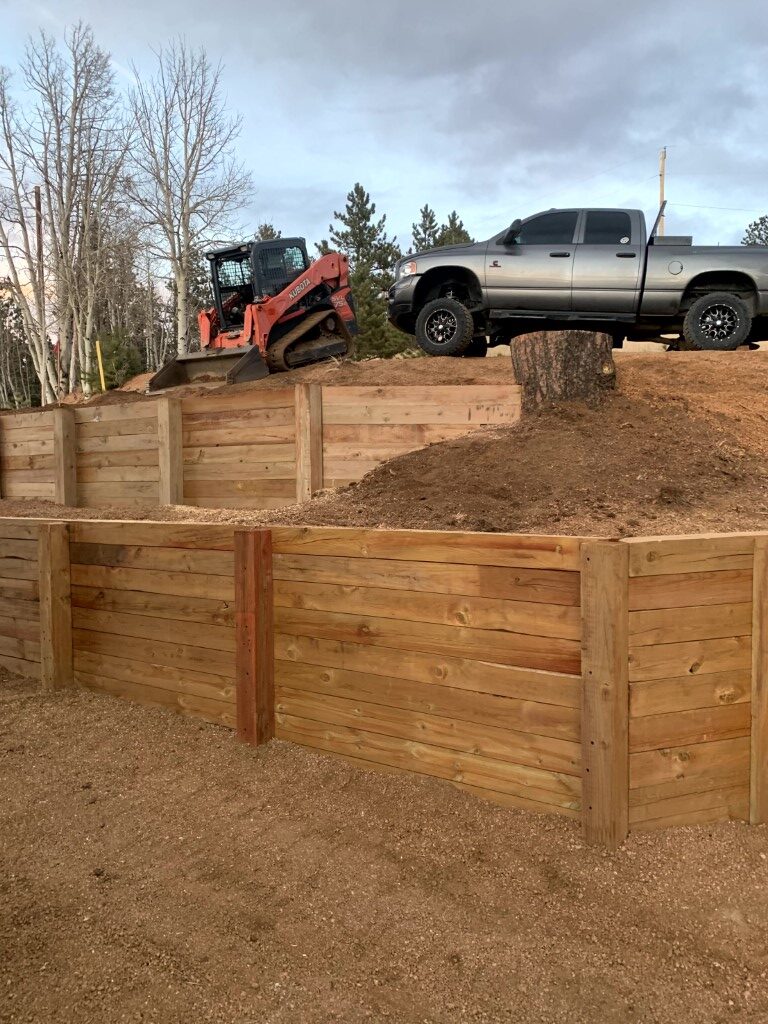 Tiered Retaining Wall
The extreme slope on this rural hillside dictated a multi-tiered retaining wall approach. The treated wood construction is sturdy, long-lasting and economical.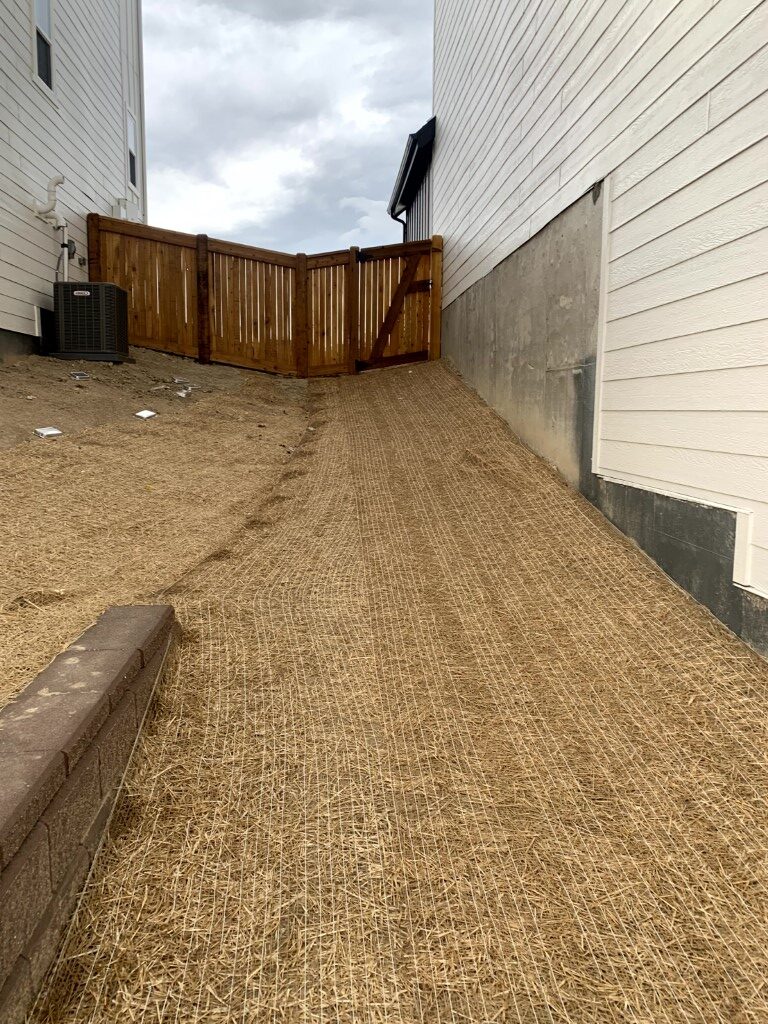 Backyard Grading And Soil Retention
Improper grading after the home construction required some infill and proper grading for proper drainage. The addition of a small retaining wall and soil retention measures will last for years.
We've Been Building For Over 10 Years
Rick Lawrence is the owner of Yellow Iron Service. He was raised on a farm in Oklahoma and became familiar with all kinds of "big iron". He has been working in excavation and landscaping for many years. He is honest and hard-working and easy to work with.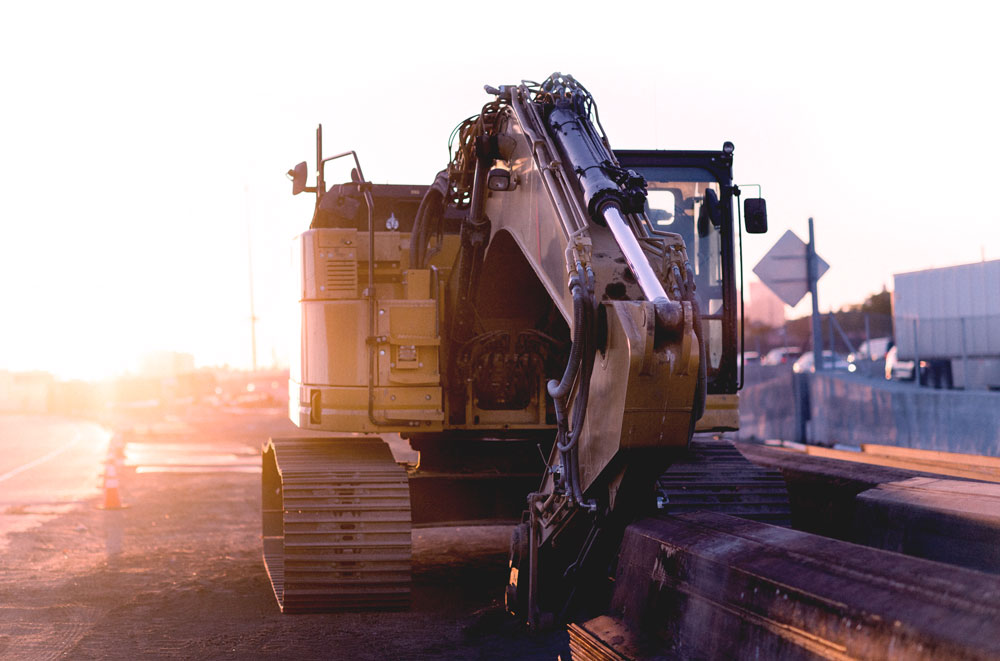 Call For a Quote:
(719) 243-8834
Let's Build Something Together
Yellow Iron Services can help with all your excavation, site leveling, foundation digging, septic installation, driveway grading and repair. If you have dirt that needs moving, CALL US!
Do you need site grading?
A level plot of ground is essential to any building project.
Do you need to dig a foundation?
Rick has the tools and experience to get the job done right.
Do you need a retaining wall installed?
The key to a sturdy and stable retaining wall is a level and compacted foundation. Rick knows how to get your wall started right.
Do you need your dirt or gravel driveway graded?
Rick can install or re-grade your dirt or gravel driveway. In Colorado Springs and the surrounding areas, this is crucial because of the damage caused by winter snow and ice.
"Rick did an amazing job for us. We needed fencing removed from back yard, a parking pad installed, and a new fence installed around the parking area. Rick was quick with coming out to look at it and provide an estimate. He was also able to get us onto his schedule in a timely fashion and finished the project ahead of schedule and for a fair price. I would highly recommend Rick and his team and plan on using him for more projects in the future. They did a great job and the end result looks great!"
"Rick did the site grading and foundation excavating for a new retaining wall that we had installed. The whole project looks amazing!"
"He did a wonderful job. He will not leave until I'm satisfied and it came out really nice."
"Rick and his team did a great job on this project! They were able to complete the job in a timely fashion and were patient and flexible with the customer 's changing needs. The back yard project included grading and sloping, installing drainage, installing artificial grass, building a retaining wall, and adding roadbase to a driveway. The front yard project included building a two-tier retaining wall with a stepped walkway and room for flower beds. They installed artificial grass, and created a new driveway using roadbase. I would recommend Yellow Iron to my friends and family for their next outdoor home improvement project."