Culvert Installation – when you need a culvert installed in or around Colorado Springs,  you can depend upon Yellow Iron Service to do the job right. On time and on budget.
Get a Quote For Your Project
Culvert Excavation Specialist
Culvert Excavation refers to the process of digging or excavating a trench or channel in the ground to install a culvert.
A culvert is a structure that allows water to flow under a roadway, railroad, or other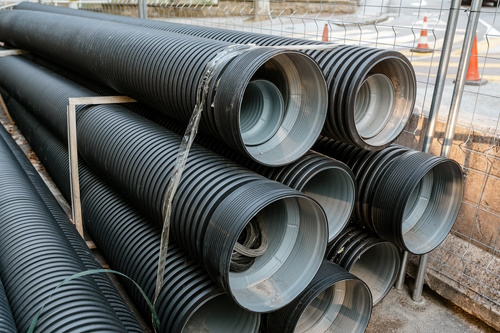 obstruction. Culverts are commonly used to redirect water from one side of a road or other obstruction to another side, and they can also be used to prevent erosion and flooding.
Colorado Springs and surrounding areas rely on expert culvert installation to channel the sometimes heavy rains we get. Without proper culverts, roads are easily washed out and they may become impassable in a very short time!
Experienced Culvert Excavation
At Yellow Iron Service, we have years of experience with a wide variety of excavation services, and we can build a great culvert on your property that will perform for years to dome.
Excavation for a culvert involves several steps, including identifying the location where the culvert is needed, determining the appropriate size and shape of the culvert, obtaining the necessary permits and approvals, and excavating the trench or channel to the appropriate depth and width for the culvert to be installed.
The excavation may also involve removing or relocating existing structures, utilities, or obstacles that are in the way of the culvert installation. Once the excavation is complete, the culvert is installed and backfilled to ensure stability and proper drainage.
Culverts can be made from plastic, concrete, or steel depending upon the needs and spending plan of a homeowner. Culverts are great for avoiding driveway erosion and flooding.
Experienced Excavation Company
At Yellow Iron Service in Colorado Springs, we can help you design a culvert with the right materials to do the job you need. We have been installing culverts for years and we can get the job done for you – on time and on budget.
Needing a new culvert on your property? Give Rick at Yellow Iron Services a call today – we'd be glad to get you a fast and fair estimate ASAP!